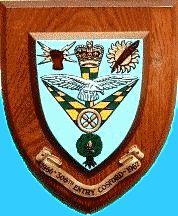 Lake Bala 1966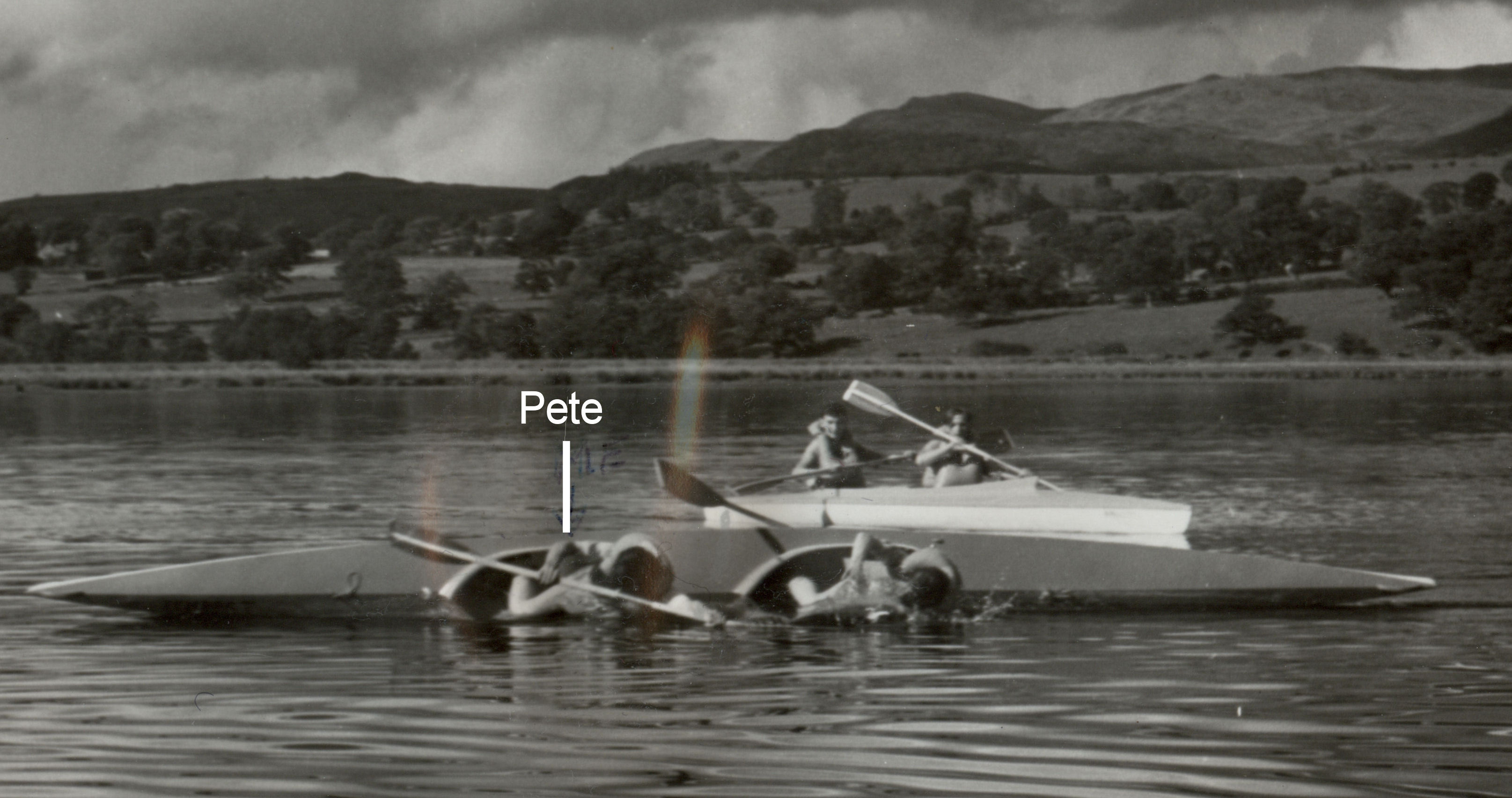 The above photo was taken when Pete Rayer and another person,
were undertaking a punishment of 6 " Roll overs " in very cold water,
because we took a canoe out on to the Lake without Life Jackets.
The canoe behind is manned by Bill Cran and Brian Davidson.


Dennis Smart with Gordon McGill pulling his capsized canoe to shore.
Gordon recalls:
I was out in the canoe & came back in when the person in the back
jumped out & Dennis Smart said "wait Gordon, I'll go out with you" & jumped in.
A few minutes later I heard a shout "You with no life jacket on capsize"
Dennis was out like a shot as he had no life belt on, leaving me
who could not swim, to bring the canoe back. As he jumped out
the canoe turned upside down which added to my panic.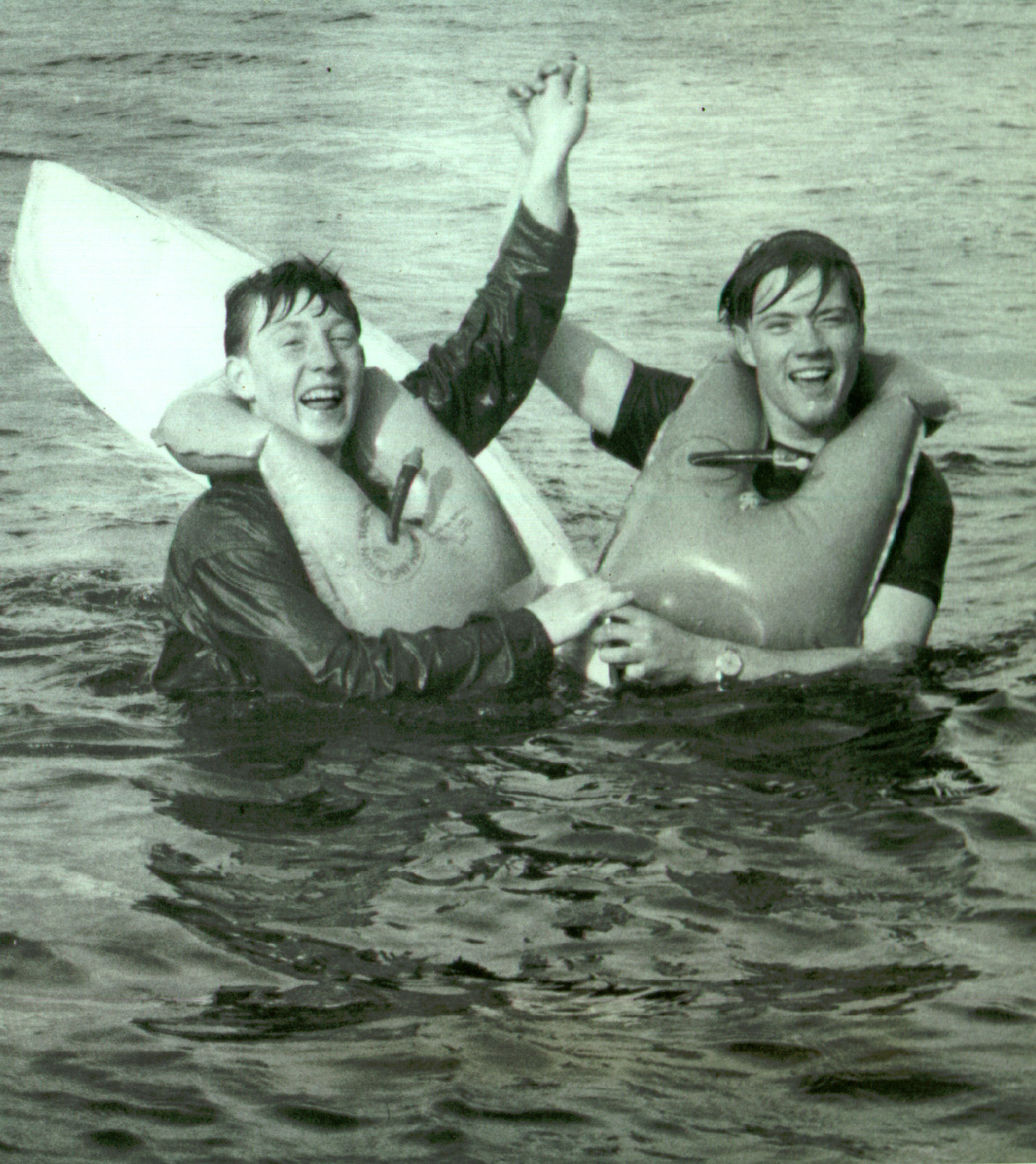 Len Howlett (left) and John Carr with another capsized canoe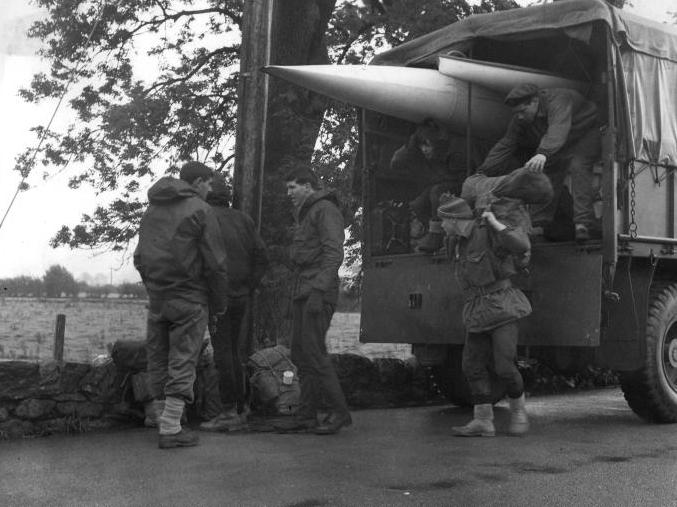 It was very cold and wet when we arrived at Lake Bala
Are you in this Picture??
On the left: PTI Cpl - Taff Bleaney is talking to Brian Mace,
On the right: John Carr is on the wagon loading a Rucksack on to Paul (Taff) Kirk.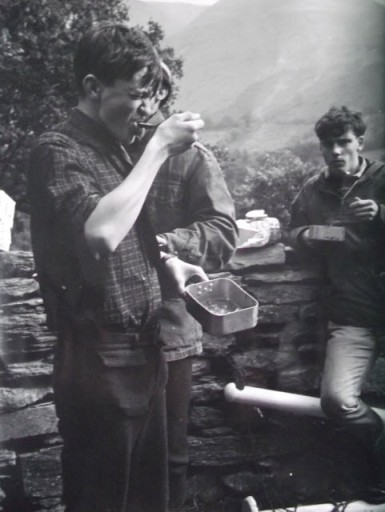 Bob (Popeye) Young enjoying? breakfast,
watched by Roger Morey.

To return to the Picture Gallery - Close this page in the normal way